Garden Center / Nursery Store
Holmdel Nurseries Garden Center has all the tools, soil additives, pest and weed control products, fertilizers, edging, and landscape fabric you need to have the best lawn and garden in the neighborhood.

If you are starting from scratch or simply making some upgrades, our nursery offers one-stop shopping for grass, trees, shrubs, ground cover, annuals, perennials, and bedding plants.

Homeowners and gardeners as well as professional landscapers, builders, and contractors alike have come to rely on Holmdel Nurseries.

We are a local family-owned and operated business that takes great pride in fulfilling our customer's needs and exceeding their expectations while remaining competitive with national retailers.

Wish you had a big tree on your new property? We can deliver and plant that perfect mature shade, flowering or ornamental tree.

Professional landscapers and builders: we offer wholesale prices and fast load times, and with one of the area's largest delivery fleets, we can provide same-day delivery even for tractor trailer loads.


Tools and Products

Pennington Grass Seed – the #1 selling grass seed in the industry. Pennington is constantly researching and developing the perfect grass seed to provide you with the best. Pennington seed requires up to 30% less water. Pennington grass is drought-resistant and environmentally friendly.

Pennington produces a custom blend grass seed exclusively for Holmdel Nurseries. It is blended to grow best in the New Jersey area and climate.

---

Landscape Edging – also called garden or lawn edging. Generic black poly/plastic edging or Curv-Rite Aluminum edging. Curv-rite Aluminum Landscape Edging is designed to be easy to install and to last a lifetime. It's the perfect choice for your next landscape edging project. Available in Deco-Black and Mill Finish colors.

---

Fabriscape Landscape Fabric – also called weed fabric. This textile materials controls weeds by inhibiting their exposure to sunlight.
---
Wolverine Tools – made in the U.S.A. Professional quality our landscapers count on to get the job done right.
---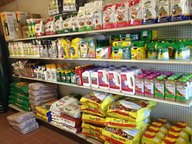 Insect, Disease, and Weed Control Products – everything you need to enhance growth or eradicate disease or insects. Weed prevention, weed control, insect control, fungus control, and soil additives.
---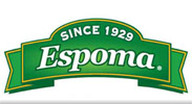 Espoma Fertilizer – shop the Espoma line of organic fertilizers. Since 1929, The Espoma Company has been the pioneer in natural gardening solutions. From its leading organic plant food, Holly-tone®, to the new Espoma Organic Potting Mixes, we provide the most extensive selection of natural organic products that work in harmony with nature to grow beautiful lawns & gardens, preserve natural resources, and make a safer world for future generations. Safe for People, Pets & the Environment.

---
Timber Wolf Log Splitters - Timberwolf Manufacturing Corporation manufactures rugged and reliable log splitters right here in the United States. Their products are The Pro's Choice. We are proud to be a member of the Timberwolf knowledgeable authorized dealer network to make sure your investment serves you for many years.

---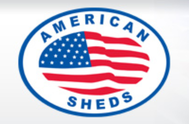 American Sheds – New Jersey based American Sheds constructs outbuildings that you can be proud of. They are built on site by trained professionals. Most are completed in only one day. Choose from a variety of options to meet your needs; options include windows, ramps, extra doors, shelves and more. Built to last, every American Shed is backed by a worry-free, top-to-bottom warranty.

---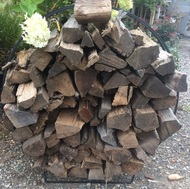 Firewood is sold by the cord.
---